Eyelid Surgery (Blepharoplasty)
Blepharoplasty, or eyelid surgery, is a surgical procedure that repairs droopy eyelids and may involve removing excess skin, muscle, and fat. The surgery can be performed on the upper eyelids, lower eyelids, or both.
As you age, your eyelids stretch, and the muscles supporting them weaken. As a result, excess fat may gather above and below your eyelids, causing sagging eyebrows, droopy upper lids, and bags under the eyes.
Besides making you look older, severely sagging skin around your eyes can reduce your peripheral vision, or side vision, especially the upper and outer parts of your field of vision. Blepharoplasty can reduce or eliminate these vision problems and make your eyes appear younger and more alert.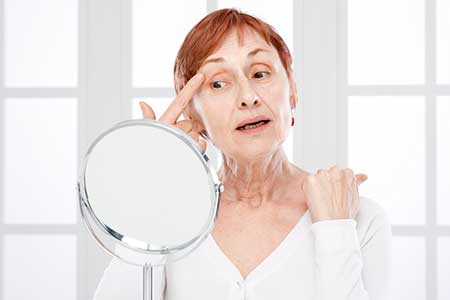 ---
Conditions Treated with Eyelid Surgery
Whether you want to improve your appearance or are experiencing functional problems with your eyelids, eyelid surgery can rejuvenate the area surrounding your eyes.
Eyelid surgery can treat:
Loose or sagging skin that creates folds or disturbs the natural contour of the upper eyelid, sometimes impairing vision
Fatty deposits that appear as puffiness in the eyelids
Bags under the eyes
Drooping lower eyelids that reveal white below the iris
Excess skin and fine wrinkles of the lower eyelid
---
Blepharoplasty Cost and Insurance Coverage Information
Insurance coverage may depend on whether the surgery repairs a condition that impairs vision. If you have the surgery only to improve your appearance, the cost probably won't be covered by insurance. Lower lid blepharoplasty is almost always done just for cosmetic reasons.
---
Request Your Consultation Today!
To request your eyelid surgery consultation with Dr. Baribeau, call ☎ (210) 806-0022 or contact us online.
---
Our San Antonio, TX Location