Annual Eye Exam
We offer routine comprehensive eye care to patients of all ages.
During your annual eye exam, we will evaluate not only your visual acuity, but also the complete health of your eyes, from the front to the back – checking for early signs of serious eye problems related to:
Based on the appearance of delicate blood vessels and other structures within the eye, the doctor will be able to help detect early signs of serious health problems such as diabetes, high blood pressure, and risk of stroke.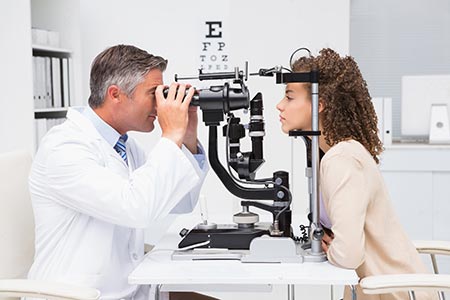 ---
Schedule Your Annual Check-Up Today!
Call our office at ☎ (210) 806-0022 or contact us online and schedule a comprehensive eye exam with Dr. Baribeau today!
---
Our San Antonio, TX Location